About Foodcom
Foodcom GmbH was established 1984 in Hamburg as an International food trading company and is one   of the leading trader for processed tomato products. The number of countries where our products are being used, Increase every year due to our top quality which we achieve by the use of sun matured, delicious industrial type GMO free tomatoes.
As a family owned business, we stand for tradition in combination with the newest processing and production technologies to provide the best for our customers.
We support our customers from the seeds, through the harvest to the raw material selection to ensure a successful purchase.
Our success has been built upon the philosophy of supplying the best that money can buy.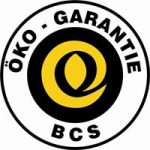 Handelsregisternr.
HRB 147615
Registergericht
Amtsgericht 20355 Hamburg
Tomato products
Foodcom is the trusted source for processed tomato products. The sun ripened tomatoes are carefully selected and processed to fulfil the highest requirements of our customers, in conventional and certified organic quality.
Fruit purees and concentrates
Mild climate and many sunny days. These are optimal conditions for the tire of outstanding fruits. Natural fruit meadows and natural cultivation in fruit orchards offer ideal conditions for high-quality fresh products for the production of excellent fruit products, in conventional and certified organic quality.
Vegetable products
Only the high quality vegetables are used to obtain high quality products.
Foodcom GmbH
Christoph-Probst-Weg 4, 20251 Hamburg
Managing Director: Mr. Zsolt Szelpal